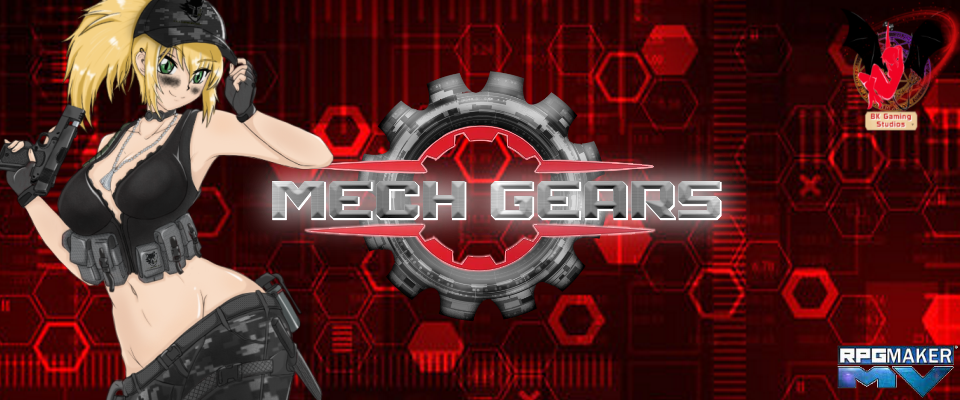 MechGears
A downloadable game for Windows
Check the latest updates on Discord!

-DEMO: Standalone version of a sidequest in chapter 1.

Complete mouse support added!
This and many more tweaks, fixes and changes have been added to the game, please check the patchnotes post for a complete list of the latest changes.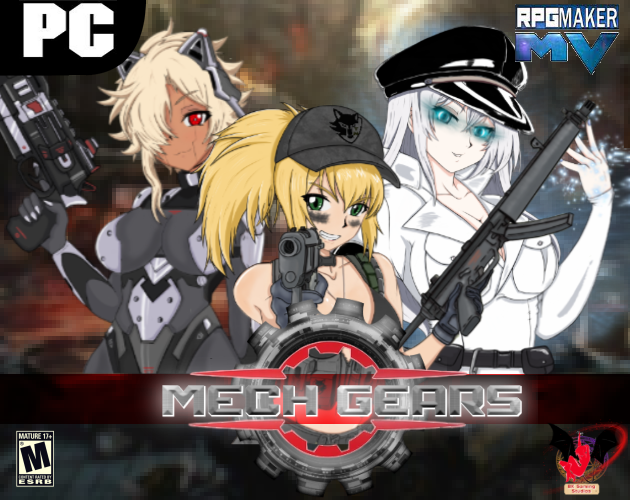 MechGears is an action-rpg with an (optional if you wish so) stealth system. With gameplay and some of the settings inspired by the original MSX Metal Gear, MG2 Solid Snake, MG Ghost Babel and Metal Gear Solid.

An adventure crafted to homage and at the same time parody this series of games as a serious story gets a big side of irony and dark humor.

Join not-so-rookie mercenary girl "Blood Snake" Andy as she fights petty villains, greedy armies, strange creatures and giant mechanical enemies, as she is witness to the atrocities of war in punny named places, points out logic-flaws, and faces moral dilemmas that you can really care nothing about, as battles are fought with bullets, wits and a lack of seriousness.

The skill toolkit, items and encounters are designed around resource management and use of CC (Crowd Control) abilities to manage populated encounters in case of active combat and the use of stealth to reduce potential enemy reinforcements and total numbers in sneaking sections, the game autosaves before each big encounter or boss fight and the content is tested to ensure you have enough resources to get through the fight with plenty of pickups (if you don't waste them) ammo is readily available as is a myriad of skills to decimate enemies, the enemies might not be full of tactical geniuos skills, but they aren't completely dumb as they will dodge your shots, use tools of their own and will try to put some distance between you and them constantly.

A real time action battle system. Simple, but familiar to MMO players, with a skill bar where abilities and tools can be slotted for quick access in combat.
A completely animated Weapons and tools system ranging from handguns to rocket launchers , vehicles and traps where every projectile is animated and thanks to collisions can be dodged.
Battle against mercenary soldiers, warlord armies, dictatorial governments, mechanical contraptions, and weird creatures through a wide range of environments.
Use the terrain and layouts to your advantage as you jump across tables and gaps, take cover behind destructible objects, ride vehicles and mounted weapons, silently sneak through vents and drains to skip past enemies, or just take them out head on!
Make allies (or enemies) throughout the world as you take desicions on the field, reputations and standing changes will affect the amount and difficulty of missions available.
Accept numerous quests from your typical killing enemies all the way to sneaking, rescuing hostages and spy missions!
Detailed maps made thanks to the RM Community assets (and a lot of self-made things and edits), maps full of small details and a lot of interactable objects, custom behaviors and animations to fully flesh cutscenes, interactions, skills and battles.

Minimum and Recommended System Requirements:
OS: Microsoft® Windows® Vista / 7 or newer

Processor: 2.0 GHz CPU /2.6+ GHz CPU

Memory: 2048 MB RAM / 4096+ MB RAM

Graphics: OpenGL 4.1 capable GPU / 1GB+ Dedicated video card

DirectX: Version 9.0+

Storage: 780 MB available space
Download
Click download now to get access to the following files:
MechGears Demo v0184 Installer
497 MB
Comments
Log in with itch.io to leave a comment.
I got bugs, but it was very cool to play!
I liked the concept and overall, love that you implemented action battle system, but for me it's...to much pop ups, fro meverywhere! Attack, skill, damage, HP, message on left corner, on the right, in the middle, then some mission information, there is just too much for the player to get it. I would reduce the amount of information gushing from everywhere or extend it more so that it would be comprehensible.
Thanks for the feedback, the UI was actually more minimalistic but i kept getting feedback about people forgetting what buttons do what and what to do next so i 've been adding UI elements, i migt add a toggle to turn parts of the UI off if i can find a way to fiddle with the options menu.
Hi BKtdm
I ran into this little problem when i wanted to try out your game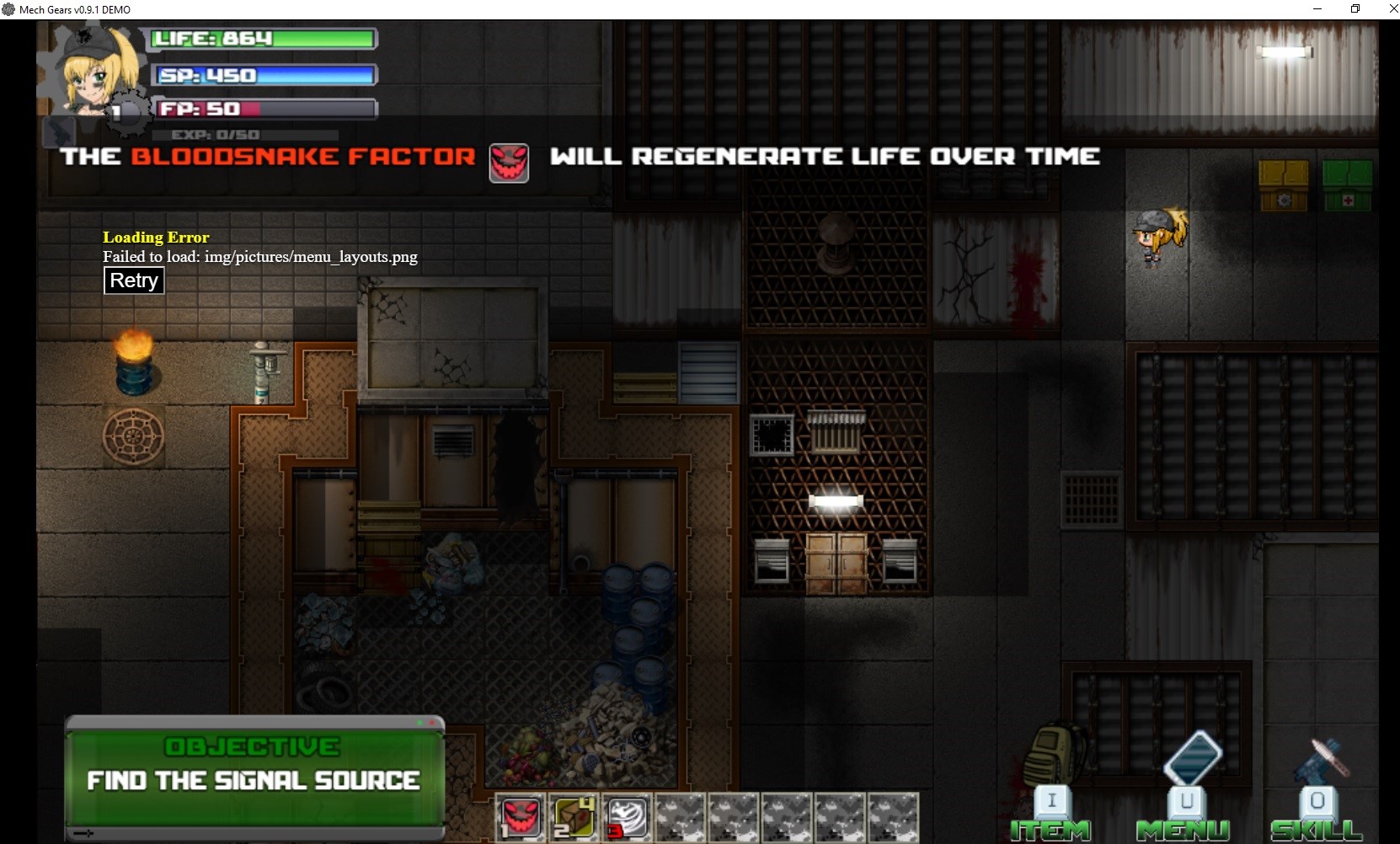 Oh my, i forgot to update that, will correct it right now, sorry!
That is alright :) small mistakes happens :)